公司介绍 Our Company
超过一个世纪的卓越制造,专业服务并提供完美的解决方案。
Over a Century of Manufacturing Excellence, Exceptional Service, and Supply Solutions.
For more than 110 years, KASCO has been the industry leader in providing metallic blade products for the meat cutting, food cutting, and wood cutting industries to the global market.
超过110年历史,KASCO始终都是肉类切割、食品类切割产品和木材切割行业的全球市场领先者;秉承百年一流的技术提供顶级的产品与专业的服务,产品供应全球市场。
制造和分销 Manufacturing and Distribution
KASCO has global manufacturing and warehouse operations in St. Louis, USA; Matamoros, Mexico; Wales, United Kingdom, and Pansdorf, Germany. KASCO has sales offices, warehouse locations, and employees in the USA, Canada, Mexico, UK, Germany, and China. Sophisticated global purchasing, distribution, and logistics are utilized to manufacture, source, and deliver top quality products and services to customers locally.
KASCO总部设立在在美国圣路易斯,在墨西哥的Matamoros,英国的Wales和德国的Pansdorf拥有全球的制造基地和仓库。KASCO在美国、加拿大、墨西哥、英国、德国和中国都有销售办事处,仓库,和员工。利用完善的全球采购、分销、物流来制造和运输最优质的产品与服务于当地客户。
The KASCO knowledgeable salesforce and friendly customer service staff also serve and support distribution markets for meat and food processing equipment, parts, and supplies.
KASCO拥有知识丰富的销售团队及友好的客户服务人员,可以提供支持经销商与客户丰富的肉类和食品加工设备、零部件和辅助用品。
Global distributor channels include North America, South America, Central America, Asia, the Caribbean, and Europe. The KASCO sister companies include Atlantic Service Company LTD (UK) and Bertram & Graf GmbH (Germany) and they offer extensive coverage of the European, Eastern European, and African markets.
全球分销商渠道包括北美、南美、中美、亚洲、澳洲、加勒比地区和欧洲。KASCO SharpTech兄弟公司包括大西洋服务有限公司(英国)和Bertram格拉夫(德国),我们的产品覆盖欧洲,东欧和非洲的广泛市场。
创新 Innovation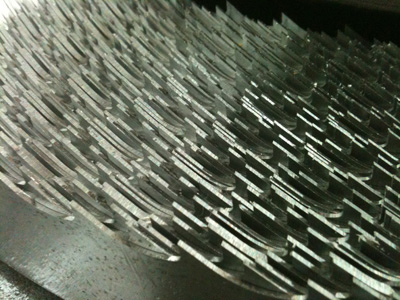 KASCO's innovation and experience with supplying quality products and services is evidenced by our launch of WoodMaxx Band Saw Blades for the wood cutting industry. WoodMaxx Blades are premium quality band saw blades engineered, designed, and manufactured by KASCO for use on portable saw mills, resaws, and other thin-kerf wood cutting applications.
KASCO提供专业产品与服务;加上时时创新和百年经验;我们推出了木材切割行业专用的WoodMaxx带式锯条。WoodMaxx锯条是高强度锯带,其设计制造都由KASCO完成并使用于便携锯木厂、往复式再锯机和其它薄切缝木材切割设备。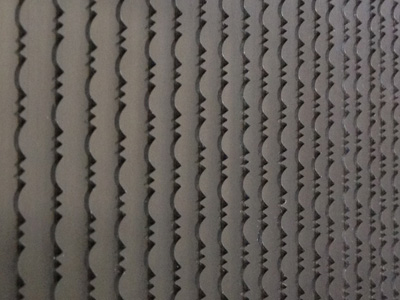 An even more recent example of our extensive engineering and manufacturing capabilities is our new portfolio of reciprocating Bakery Bread Slicer Blades. In addition to traditional scallop edge bread slicer blades we developed our unique ABT Bread Slicer Blade designed specifically for producing clean, crumb-free slicing of artisan, crusty, dense, nutty breads.
我们广泛的应用和制造能力包括最新的往复式面包切片机的带式锯条。除了传统的扇贝形烘焙类切片机刀片外,我们研发了独特的ABT产品;适用于专业生产清洁、无屑切割工艺的食品工厂,用于切割烘焙类中密实、有韧劲的面包。
Thank you for visiting the KASCO website. We look forward to working with you!
感谢您访问KASCO网站。我们期待与您的合作!